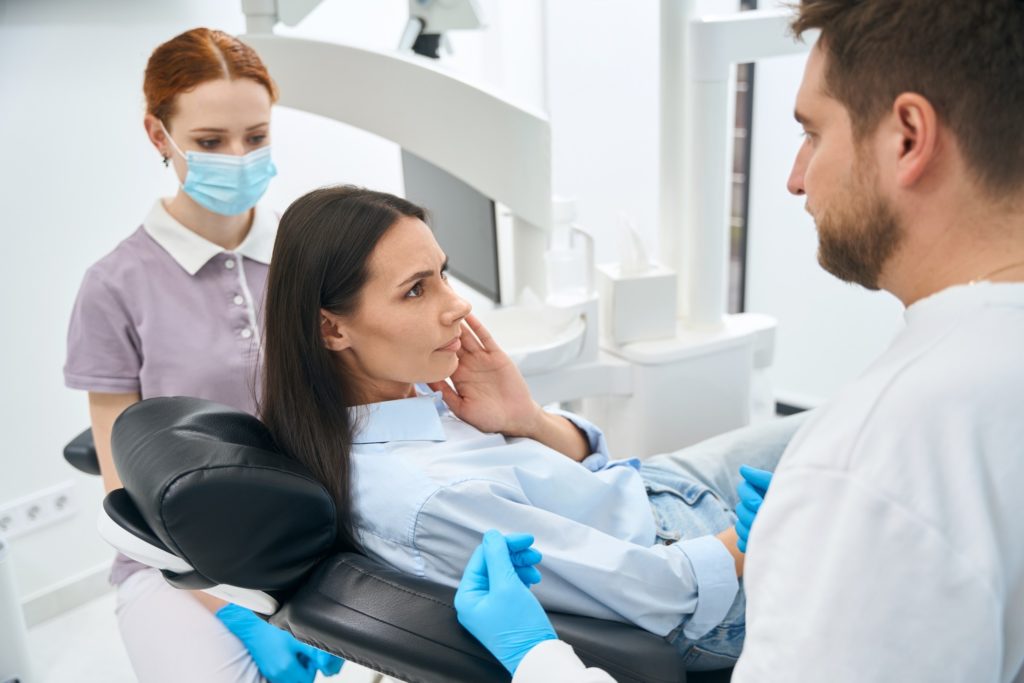 When you hear the words "root canal treatment," what comes to mind? Unfortunately, many patients feel anxious at the mere thought of this procedure. This is largely due to its poor reputation, which has persisted despite monumental advancements in the dental field as well as technology. With all of that said, you might not feel like you can get an honest answer to the question "Are root canals painful?" from a loved one. Don't worry – we are sharing the unfiltered truth right here!
So, Are Root Canals Painful?
The truth is… no! No matter how complex your case is or how many teeth are being treated, the first step is always thoroughly numbing your mouth. As a result, you won't feel any pain or discomfort in the treatment chair. At most, you'll feel some slight pressure from your dental team working. Plus, you'll be given detailed aftercare instructions to ensure that your recovery goes smoothly as well. Simply put, you shouldn't put off getting a root canal because of pain – you'll be completely comfortable the entire time!
Why Root Canal Treatment Is Actually a Good Thing
It's common for patients to want to explore other options, like having their tooth extracted. However, one of the many benefits of root canal treatment is that it saves your natural tooth! This is imperative because – although there are extremely lifelike and durable tooth-replacement options available – there's nothing like the real thing. Plus, having your tooth extracted and replaced with a dental bridge or implant is often more expensive, so getting a root canal when your dentist first recommends it can also benefit your wallet!
What Happens If You Don't Get Root Canal Treatment
The short answer is that postponing root canal treatment will only make things worse. If the decay and infection are left alone, then it can spread, negatively impacting the condition of your teeth and gums in the process. In fact, there may come a point where saving your tooth isn't even an option anymore, requiring your dentist to remove it and replace it with a dental implant or bridge.
Of course, these are just a few of the many reasons that you shouldn't put off getting the necessary restorative care you need. If you are interested in learning more about the benefits of root canal treatment or what to expect during the procedure, don't hesitate to talk to your dental team!
About the Doctor
Dr. Ye Wang founded Plum Grove Family Dental because she wanted to provide patients in and around Rolling Meadows with the exceptional, comfortable, gentle, and compassionate dental care they deserve. In addition to attending the Beijing University of Dental Medicine and the University of Pennsylvania School of Dental Medicine, she has more than 30 years of experience! So, if you have a question about root canal treatment or would like to schedule an appointment, visit her website or call (847) 221-5860.