Root Canal Therapy – Rolling Meadows, IL
Painless Tooth Repair Without the Stress
Do you have a toothache that just won't go away or is continuing to get worse? Most dental patients shudder a bit when they hear the words "root canal," but the truth of the matter is that this procedure is one of the best tools we have when it comes to relieving extreme dental pain and saving damaged teeth from extraction. Call Dr. Wang today to learn more and bring back your tooth's function!
Why Do I Need Root Canal Therapy?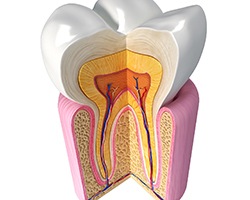 When a patient requires a root canal, it means that the inner nerve of their tooth, called the pulp, has developed an infection or damage. This can happen due to a longstanding cavity, an injury, or a crack in the enamel that left the pulp exposed. In all cases, the result is usually a very severe toothache!
How Does Root Canal Therapy Work?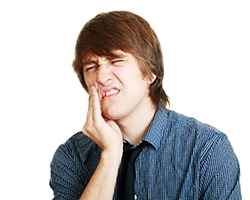 To perform a root canal, Dr. Wang will first numb a patient's tooth, then create a small access hole to reach the damaged tissue. She'll remove it, clean and sanitize the tooth, and then fill it with a biologically-inert material.
From there, she'll place a filling on the tooth to restore its lost structure, and she may choose to rebuild it further with a crown at a later date. The end result is a renewed tooth that can be trusted to look and function normally for many years to come.
Benefits of Root Canal Therapy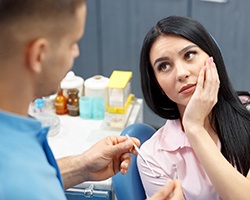 When you have a dental infection, root canal therapy can be exactly what you need to get out of pain. Infected teeth that need root canal therapy are generally very painful, and this procedure is specifically designed to bring relief as effectively as possible.
Additionally, when a dentist tells you that your tooth needs root canal therapy, it means that there's still a chance to save the tooth, rather than have it extracted! That's always a more ideal outcome than getting a tooth removed. It also means you won't need to worry about having the tooth replaced. No matter how advanced some tooth replacement solutions are, it's always better to have the real thing if you can!
Root Canal FAQs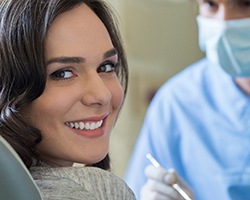 If you have never had root canal therapy completed before, we understand if you have questions ahead of your appointment. Below, you can find a few of the most common questions we hear regarding treatment for your convenience. If yours is not mentioned, please call us directly or feel free to ask at your next appointment.
Are root canals safe?
Not only are root canals completely safe when performed by a professional, but they also work to improve both your oral and overall health. When a root canal is needed, it's because an infection is present, and that puts both your oral and overall health at risk.
How long will my tooth last after treatment?
Root canal-treated teeth are designed to last for a very long time. In fact, these teeth can last for a lifetime if they are properly taken care of. However, you'll need to make sure that you are practicing proper at-home oral care and maintaining consistent dental checkups every six months.