Advanced Services & Dental Technologies - Rolling Meadows
Superior Quality with Excellent Care
In order to provide the highest-quality care possible, you need to use the right tools, which is why Plum Grove Family Dental is filled with some of the most advanced services and dental technologies available today. Plus, we also offer a number of services you just won't find at your average practice. This is all in an effort to make your experience with us more comfortable and fulfilling at every visit. Be sure to come see us today so you can experience the best that modern-day dentistry has to offer!
TMJ Therapy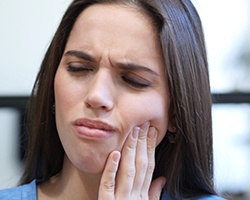 Do you ever experience chronic jaw, head, neck, or shoulder pain? If so, it could actually be because your jaw joint, the TMJ, is compromised due to strain, injury, or a misaligned bite. TMJ disorders (TMDs) are some of the most underdiagnosed problems in all of healthcare, but at Plum Grove Family Dental, these kinds of issues never get past us.
Learn More About TMJ/TMD Therapy
Sleep Apnea Therapy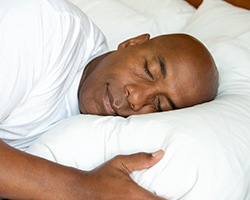 Do you always feel exhausted no matter how much you sleep? Does your partner constantly complain about your loud, chronic snoring? If so, you could be suffering from sleep apnea, a condition where a person stops breathing for short periods of time during sleep. Left untreated, it makes a person much more likely to develop cardiovascular disease and even get into a motor vehicle accident! Dr. Wang can help apnea patients sleep symptom-free with just a small, custom-made oral appliance that is worn to bed each night. With it, she can help you finally get the rest you deserve (and stop snoring!).
Intraoral Cameras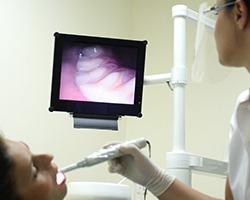 Our intraoral camera allows our team to display high-definition, close-up images of your teeth and gums on a nearby monitor. With them, we're able to catch small dental issues even earlier, plus you'll literally gain a whole new perspective on your dental health. Your appointments will turn into a fun and interactive experience, and it will be easier than ever for you to understand what Dr. Wang is talking about.
Digital X-Rays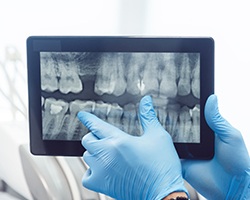 We use X-rays every day to help us identify dental problems even before they are visible to the naked eye, and to make this tool faster and safer than ever, we've gone fully digital. Compared to traditional dental X-rays, digital X-rays are many times faster, don't require toxic chemicals to create images, and better yet, they emit up to 80% LESS radiation. Plus, we can easily display the images on a nearby monitor for you to go over and better understand with Dr. Wang.
Cavity Detection System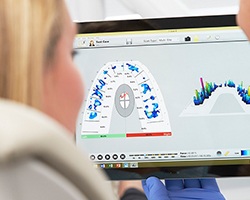 Finding and treating tooth decay is one of the most important things we do here every day, and now using our laser cavity detection system, this task is simpler than ever. Using a concentrated beam of light, we're able to scan enamel and detect even the slightest hints of decay, ones that would be too small to be seen with a traditional exam. With this information, we can provide a number of conservative treatments to stop many cavities before they even begin.
Bone Grafting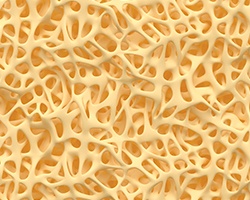 If a patient is interested in getting dental implants to replace their missing teeth, they need to have a nice strong jawbone in order to support them. For some patients, their jaw needs to be built up a bit before it can safely receive implants, which we can accomplish with a bone grafting procedure. Using a patient's own bone, donated bone, or a lab-made grafting material, Dr. Wang can increase the height and thickness of the jawbone, ensuring that their new smile will have the firm foundation it needs to shine for years to come.
Sinus Lift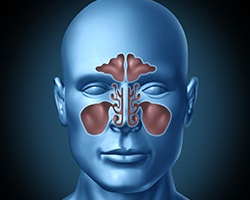 A sinus lift is a specific kind of bone graft that is used to thicken the back of the upper jaw. This procedure not only ensures that an implant is able to stay firmly in place in this area, but it also prevents an implant post from potentially going through the bone and piercing the sensitive sinus membrane. The surgery itself involves exposing the bone so a grafting material can be placed on it, which will stimulate new growth as a patient heals. It can usually be completed in one appointment to our office with just local anesthesia.