Meet Our Rolling Meadows Dental Team
When our dental team comes to work every day, they have just one simple goal in mind: to make sure our patients are comfortable from check-in to checkout and every moment in between. Whether you have a question about scheduling, a treatment, or your dental insurance benefits, they'll be ready to help, and they'll always do it with a smile. We're sure you'll learn to love them from your very first visit! To start getting to know them, read on below.
Abigail F., Office Manager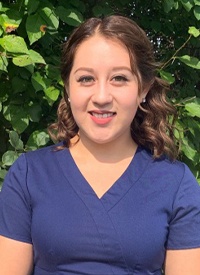 Abigail's career in dentistry covers over five years so far, and she loves going above and beyond to help everyone around her to the best of her abilities. She attended Harper College for her education and has her Associates in Business Administration. She is also a Certified Dental Assistant.
Abigail is originally from Mexico City, and she and her husband have one child and a cat at home. When she isn't busy at work, her favorite hobbies include working out and going Latin dancing.
Rachel W., Reception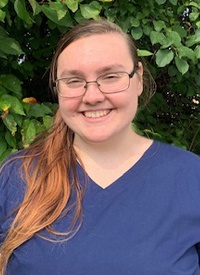 Rachel is a relatively new member of the Plum Grove team, but she already loves being able to help our patients have wonderful experiences here! Originally from Round Lake, she studied at College of Lake County.
Outside of work, Rachel has three siblings and three big dogs. Her favorite hobbies include going for long walks, cooking, spending quality time with family, exercising through the use of aerial silks.
Gina B., Dental Hygienist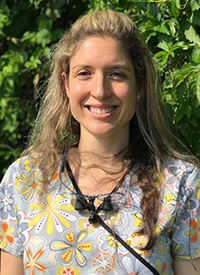 Gina first joined Plum Grove Family Dental in 2012 after completing her Masters of Science in Dental Hygiene from Old Dominion University. In 2015, she also achieved her Doctorate in Psychology! She is proud to work for a practice that prioritizes great customer care. Every day, she does her best to help patients improve their overall health and wellbeing.
Gina is originally from the Palatine area, and her family consists of her wonderful and loving husband, one son, and one daughter. When she isn't busy at the practice, you can usually find her spending quality time with her loved ones, participating in outdoor activities, cooking/baking, and exercising. Here's an interesting fact about her: while fishing, she once caught a nurse shark that was six feet long!
Joanna M., Dental Assistant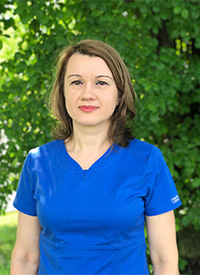 Joanna has been a member of our dental team for over a decade so far, and she never gets tired of helping patients have pleasant, stress-free appointments. She attended Harper College for her education and then studied dental assisting the following year. Today, she is certified in pit and fissure dental sealants, coronal polishing, OSHA, and CPR.
At home, Joanna and her husband have two kids and a dog. In her spare time, she enjoys gardening, doing outdoor activities, and traveling.
Fatima C.
Fatima hails from the Des Planes area. As a member of the Plum Grove team, she loves meeting new people and seeing their beautiful, new smiles after the treatment process is complete!
Fatima strongly believes that family comes first, which is why she and her loved ones are always there for one another. When she isn't busy at work, her favorite hobbies include swimming (she used to be a lifeguard), and cooking different recipes that come from her mom. She also enjoys traveling and has even gone alone to Mexico before.
Diana L.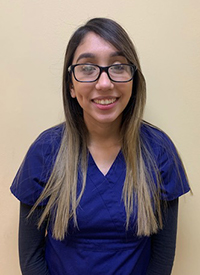 Diana just joined our practice in February of 2020, and in addition to helping out at the front desk, she's also currently training to become a dental assistant! She loves seeing how happy our patients are when they leave the practice and goes above and beyond to help them with any questions they may have throughout the care process.
Originally from Chicago, Diana is happily married with two boys. Outside of the practice, her favorite hobbies include spending quality time with loved ones, watching movies, doing crafts, and baking. She's also a BIG Grey's Anatomy fan – in fact, she's watched the show over 10 times!