About Our Dental Office in Rolling Meadows, IL
At Plum Grove Family Dental, Dr. Wang likes to give her patients the one thing they just won't find at other dental offices: time. Whenever she's with a patient, she makes them feel like they are the only person in the world. She truly believes that forming personal relationships is the foundation of world-class dentistry, and you'll be amazed at how relaxing and fulfilling a trip to the dentist can really be. With her, achieving a beautiful, healthy smile will feel like a breeze.
Quality Dental Work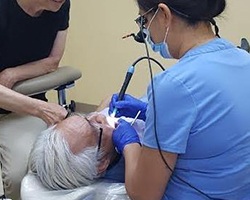 Whether you're coming in for a checkup or involved restorative procedure, Dr. Wang will take all the time she needs to make sure you don't leave the office until both of you are completely satisfied. She takes a tremendous amount of pride in her gentle touch and craftsmanship, which is why she only uses the latest technology and most advanced techniques and materials. Basically, she'll ensure you get exactly what you need the first time, every time.
Personalized Care
Every smile that walks through our doors is unique, so Dr. Wang believes that their dental care should always reflect that. She makes sure all of her treatment plans are specially formulated for each patient based on their wants, needs, goals, and budget so there are always plenty of reasons to smile. She's here to serve people, not our bottom line, and you'll feel the difference starting at your very first appointment.
All Under One Roof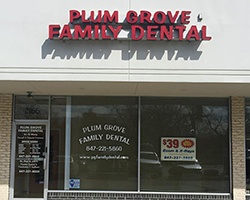 Taking care of your family's smiles has never been easier thanks to Plum Grove Family Dental, as Dr. Wang is ready and able to treat smiles of all ages. The age range of our patients actually spans from just 2 to over 100! And, thanks to the truly comprehensive array of services she's able to provide, she'll ensure that you'll only ever have to go one place for your dental care, whether you're coming in for a regular appointment or are interested in replacing damaged/missing teeth.
Flexible Dental Office Hours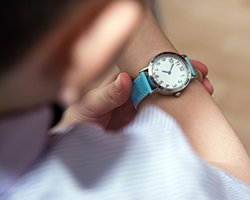 Too many dental offices have hours that force you to miss work or school in order to come see them, but at Plum Grove Family Dental, we strive to provide high-quality dental care that's on YOUR schedule. This is why we're open late multiple days a week and even offer Saturday appointments. It's all in an effort to make your life simpler and ensure you never have to throw off your schedule simply to take care of your teeth.