Dental Checkups and Cleanings – Rolling Meadows, IL
We Can Help You Maintain Your Healthy Smile
Has it been a while since you last visited a dentist? If so, you're not alone. An estimated two-thirds of Americans don't attend their regular checkups and cleanings every year. That's a lot of people who are missing out on the benefits of keeping their smile healthy and bright. Don't let yourself be a part of that group. Instead, schedule an appointment with us here at Plum Grove Family Dental. We can help you maintain your healthy smile for life!
What Happens During Your Dental Checkup?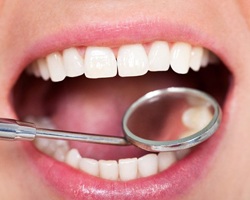 First, you'll meet with Dr. Wang one-on-one, where she will perform a dental exam. During this exam, she'll carefully look at each and every one of your teeth, as well as your gums and other soft tissues in your mouth, for problem areas, including oral cancer, tooth decay, and gum disease. She'll also examine the way your teeth come together when you bite, as well as the status of your jaw joint (TMJ). We may also take x-rays to check for problems that even our trained eyes can't catch, like cavities in between the teeth. If any issues are discovered, we can sit down together and develop a personalized treatment plan to get your smile back on the right track.
What Happens During Your Dental Cleaning?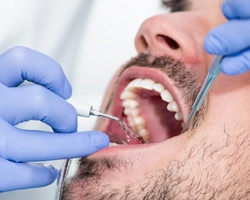 Although regular brushing and flossing at home can remove dental plaque, only a professional teeth cleaning from one of our skilled hygienists can get rid of its hardened form, tartar. Once Dr. Wang has finished examining your mouth and discussing her findings with you, the hygienist will take it from there. Using a series of special tools, they will remove accumulated plaque and tartar from your teeth and along your gumline and give your teeth a thorough cleaning. After being completely cleaned, your teeth will be polished to remove surface stains on your enamel and leave your pearly whites shining a little brighter. If needed, we can then apply a topical fluoride varnish or dental sealants to provide you with an extra boost of protection in the constant battle against tooth decay.
Why Are These Visits Important?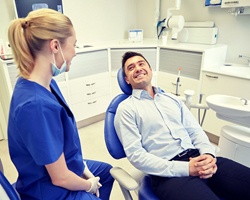 You might be wondering why dental checkups and cleanings are necessary if you already brush and floss every day. The truth is, while maintaining an excellent oral hygiene routine can go a long way in preventing cavities and gum disease, it's not enough to keep the dangers of plaque at bay. Only a dental professional can remove plaque once it has hardened into tartar. Since tartar is chock full of harmful bacteria that can contribute to dental health problems, it's imperative that you get it cleaned away at least twice a year.
Regular dental exams are also crucial in keeping your smile healthy. More often than not, oral health problems like cavities don't display symptoms until it has progressed to a more advanced stage, where treatment can be expensive and time-consuming. With biannual appointments, Dr. Wang can catch problems like these early enough that treatment is still relatively easy. Additionally, some conditions, like gum disease and oral cancer, can lead to other complications or even prove fatal if they're not dealt with soon enough. Coming in for your regular dental appointments could even save your life!