Preventive Dentistry - Rolling Meadows
Protecting Smiles Through Expert Care
While our dental team is more than capable of repairing decayed and damaged teeth, we'd much rather help our patients maintain their smiles so they remain happy and whole. That's why we place such an emphasis on preventive dental care here at Plum Grove Family Dental. With the services listed below, we can help you and your family avoid the most common dental problems so you never have to give your smiles a second thought. To schedule you or your child's next appointment, contact us today.
Dental Checkups & Cleanings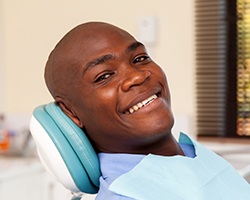 Checkups and cleanings are two of the most essential and helpful services we provide every day. With a checkup (also known as an oral exam), Dr. Wang has a chance to look at a patient's teeth, gums, bite, and jaw so she can catch potential issues early and treat them quickly. And with a cleaning, one of our hygienists will thoroughly remove any plaque and tartar that has built up on the teeth as well as provide oral homecare instructions so a patient knows the best way to take care of their smile between appointments.
Learn More About Dental Checkups and Cleanings
Gum Disease Treatment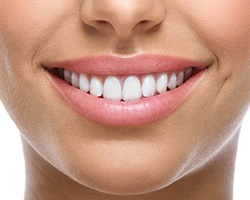 Of course, we don't just take care of the teeth here, but the gums as well! Gum disease is an extremely common infection that causes redness, swelling, and bleeding, and it can ultimately lead to tooth loss! If we spot any sign of it during a patient's checkup, we'll use periodontal therapy, consisting of a deep cleaning and targeted antibiotics, to take care of it right away and safeguard their oral health.
Dental Sealants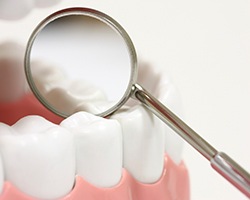 The back teeth are the most susceptible to developing cavities due to their rough chewing surfaces, which easily trap harmful plaque and can be quite tricky to clean while brushing (especially for children). To give these teeth a bit of extra protection, we can apply what is called a dental sealant. This goes on as a liquid and quickly hardens into an invisible barrier that cavity-causing food particles, acids, and bacteria cannot cross.
Sports Mouthguards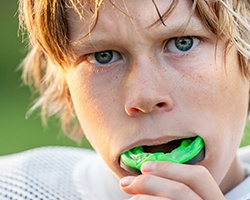 Do you have a little athlete at home, or do you regularly hit the field, mat, or court yourself? In any case, Dr. Wang can help athletes of all ages stay in the game longer thanks to a custom-made mouthguard. Our mouthguards are designed to fit comfortably over each patient's unique teeth in order to effectively protect them from sudden impacts. With one, you'll be able to keep your mind on the game and your smile in one piece at the same time!
Nightguards for Bruxism
Bruxism is a condition where a person unconsciously clenches their jaw and grinds their teeth while they sleep, and for most, it's simply a reaction to stress. Left untreated, this can severely wear down the teeth and even cause chronic headaches! To help with this problem, Dr. Wang can recommend that a patient wear a nightguard to bed. This is a small oral appliance that places a physical barrier between the teeth in order to prevent them from coming together.
Oral Cancer Screenings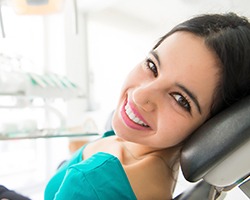 It's estimated that around 50,000 people will be diagnosed with oral cancer this year alone, and the key to successfully treating and surviving the disease is early detection. This is why Dr. Wang performs a thorough oral cancer screening as part of every routine checkup. She'll look at your lips, gums, tongue, cheeks, throat, neck, and face for any signs of cancerous tissues, and should she find anything, she can help you quickly get the follow-up treatment you need.
Fluoride Treatments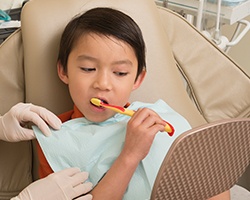 More and more people are primarily drinking bottled water these days, and this actually makes their teeth vulnerable to cavities because they are missing out on something that is often found in tap water: fluoride. This mineral has long been shown to help strengthen the enamel and keep it healthy, which is why Dr. Wang includes a topical fluoride treatment with every checkup. For patients of all ages, it is one of the quickest and easiest ways to keep decay away between dental appointments.
Emergency Dentistry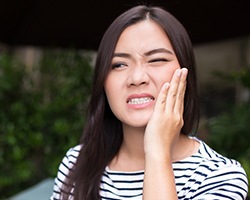 Should you or a loved one ever find yourselves in need of urgent dental care, all you need to do is call Plum Grove Family Dental. We're happy to accept emergency patients, and we do everything we can to see them as quickly as possible so we can get them out of pain and save their smile.
Learn More About Emergency Dentistry
Children's Dentistry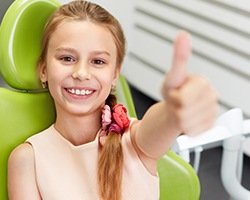 We wouldn't have "family" in our name if we didn't love having children around the office! Treating little smiles and putting them on the path to a lifetime of optimal oral health is one of the most rewarding things we do every day. We have the fun and welcoming environment children need to be comfortable as well as the treatments their growing smiles need to stay strong through every stage of development.