Cosmetic Dentistry - Rolling Meadows
Stunning Results That Last
A confident smile can do wonders for a person both personally and professionally, but it's hard to feel good about your teeth if you have noticeable stains, chips, cracks, or gaps. However, thanks to our cosmetic services, Dr. Wang can help our patients overcome any aesthetic flaw to achieve the dream smile they deserve. Whether you're looking for a minor touch-up or a dramatic smile makeover, we'll ensure that you leave our dental office with a gorgeous, natural-looking smile. If you're ready to finally have a set of teeth you're proud to show off, contact us today.
Porcelain Veneers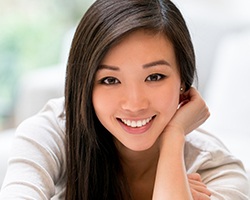 With porcelain veneers, we can fix/mask all of the following imperfections at the same time:
Permanent stains
Chips
Cracks
Gaps
Misshapen teeth
Undersized teeth
Slightly crooked teeth
They are extremely thin, custom-made ceramic shells that are fitted directly to the front side of the teeth. And, for patients who want the same results in less time, we also offer Lumineers, an even thinner version that can be applied more quickly and changed more easily.
Orthodontics/Braces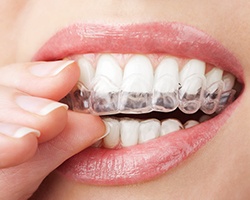 Does your child have noticeably crooked, crowded, or spaced teeth? If so, we're ready to provide a trusted solution with traditional metal braces! With them, we can reliably fix everything from simple to complex teeth/bite alignment problems to ensure your child's oral health and appearance starting at a young age.
Or, if you yourself are interested in getting orthodontic treatment, we have a more aesthetically-focused option that is perfect for today's working adult: ClearCorrect. This system uses a series of clear aligners so you can get the straighter smile you've always wanted without the look or feel of regular braces!
All-Ceramic Dental Restorations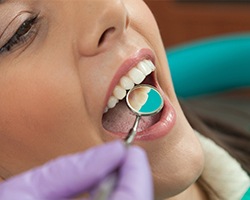 When repairing a tooth that prominently shows in the smile, we only use all-ceramic restorations to help our patients maintain their natural appearance. High-quality dental ceramic is well-known for its strength, durability, and ability to perfectly mimic the appearance of real enamel, even down to how it reflects light. Using this material, Dr. Wang can create a restoration that is so lifelike, even our patients have trouble telling them apart from real teeth!
Dental Bonding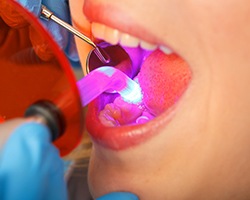 Direct bonding is a quick fix to get rid of that one small stain, chip, or gap that has bothered you for years. After applying a color-matched composite resin to your problem tooth, Dr. Wang will literally sculpt it to perfection and make any flaw completely disappear. This treatment can usually be completed in just an hour, is completely painless, and the results can be trusted to last a decade.
Learn More About Dental bonding
Teeth Whitening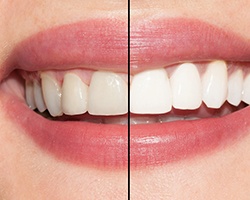 With in-office Zoom! Teeth Whitening, we can make your stained or discolored teeth up to EIGHT shades brighter in less than an hour. Or, if you would prefer to whiten more gradually, we can send you home with your own custom-made Nite White kit. It will consist of mouth trays specially formed to your teeth and a bleaching gel much stronger than anything you can buy on your own. Whether at home or in our office, the end result will be the same: a dramatically brighter set of teeth you'll be eager to show off.
learn More About Teeth Whitening
Gum Recontouring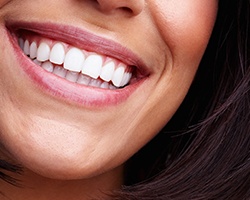 Do your teeth appear to be short and stubby because of an overbearing gum line? This is a very common issue, and one we can easily fix using our soft tissue laser. With it, Dr. Wang can painlessly remove excess gum tissue to reveal beautiful and previously hidden dental structure. She can then effortlessly shape your new gum line along your teeth to create the perfect frame for your smile, all over the course of a single appointment.
Digital Imaging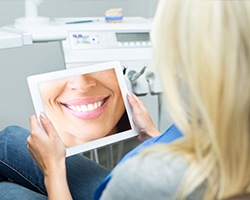 Interested in getting a cosmetic treatment but want to know what your results will look like before you actually sit in the chair? We can help you do just that thanks to digital imaging. Using a picture of your current smile, we can alter it to show you the outcome of any treatment you are considering. That way, you can know exactly what to expect, and if you want any adjustments made, they can literally be done in seconds.
Smile Makeovers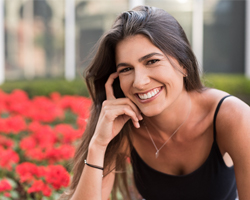 If you're struggling with a minor imperfection, like a chipped tooth, you may be able to achieve your dream smile in as little as one hour thanks to dental bonding. But what if you're struggling with a number of dental flaws? Are your smile goals out of reach? Thanks to completely personalized smile makeovers, the answer is no! Our cosmetic dentist in Rolling Meadows can streamline your treatment so you get the beautiful results you deserve as quickly (and safely!) as possible.
Learn More About Smile Makeovers
Cosmetic Dentistry FAQs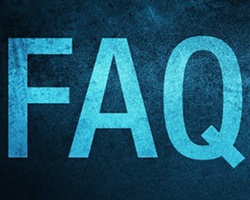 Everyone can have a picture-perfect smile with the help of a cosmetic dentist in Rolling Meadows. However, elective services are a big investment. We will explain everything during your cosmetic consultation to have 100% confidence in the decision you are making for your smile. In the meantime, here are the answers to a few frequently asked questions.
Is cosmetic dentistry expensive?
Cosmetic dentistry is associated with a large price tag, but it isn't just for the rich and famous. People from all walks of life can revamp their smiles because of the diversity of treatment options, which means there's a solution to accommodate your budget. Our office strives to keep the smile of your dreams affordable by offering multiple payment methods.
Is cosmetic dentistry covered by dental insurance?
Generally, dental insurance doesn't cover elective services, but there are some exceptions. Many cosmetic procedures also offer restorative benefits, like all-ceramic crowns or dental bonding. If a service is necessary to your oral health, like fixing a broken tooth, you may be able to use your coverage to lower the amount you pay out-of-pocket. Every situation differs, but most dental plans will cover 50% to 80% of the cost of common restorative treatments after reaching your deductible. A member of our team will help you maximize any applicable benefits to lower the cost of your new smile. We accept many payment methods for any remaining balance, including third-party financing.
How long does cosmetic dentistry last?
Every treatment plan is unique, so there isn't any way to know how long the transformation process will take without first examining your mouth. Each procedure has a different expected duration, which can range from a single appointment to multiple visits. We know your time is valuable, which is why we embrace the latest technologies and techniques to streamline the process without compromising your results. If you want to revamp your smile before a big event, let your dentist know so they can accommodate your timeline. After examining your smile and learning more about your goals, they will explain how long it is going to take during your consultation. If you need drastic results in a hurry, ask your dentist about the benefits of veneers.
Does cosmetic dentistry hurt?
No one wants to experience pain while sitting in the dental chair, but there isn't anything to fear. Your comfort is your dentist's top priority. Our office offers various amenities to prevent discomfort, like digital X-rays and impressions. A local anesthetic can be used to numb the treatment area. In some cases, your dentist may recommend sedation. Although you won't feel any pain during your procedure, some treatments can cause mild discomfort after the effects of any anesthetic dissipate. You can manage it with an OTC pain reliever. Applying ice to the outside of the mouth can temporarily numb the area. Your dentist will review any additional aftercare instructions, like sticking to a soft diet. Within a few days, any tenderness should subside.