Zoom! Teeth Whitening – Rolling Meadows, IL
Getting a Brighter Smile With Trusted Treatment
Living with stained teeth can wear away at your confidence and make you feel embarrassed by your smile. Instead of burning through your teeth whitening fund by purchasing countless over-the-counter kits from your local department store, you can achieve trusted and lasting results with professional treatment from your cosmetic dentist in Rolling Meadows, Dr. Ye Wang. At Plum Grove Family Dental, we use Zoom! Teeth Whitening system, which is comprised of tested, reliable, and highly concentrated ingredients that achieve amazing results.
What Causes Tooth Discoloration?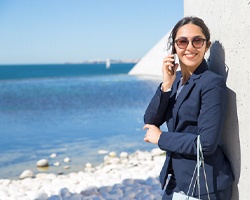 There are several reasons why your teeth may become stained. Some of these include:
Certain Foods & Drinks: Beverages and foods that contain high amounts of tannins can cause your teeth to darken. These include items such as red wine, soy sauce, tomato-based sauces, and blackberries.
Tobacco Use: Whether you chew or smoke tobacco products, they can cause your teeth to develop a brownish tint.
Poor Dental Hygiene: Without removing plaque and food debris daily, these can build up and cause teeth to appear yellow.
Medications: Certain antibiotics such as tetracycline, along with antihistamines, can cause teeth to look discolored.
If you notice that your teeth aren't as white as they used to be, these factors could be the culprit. Many store-bought whitening kits don't contain ingredients that are strong enough to fight these stains, which is why professional treatment is the most cost-effective solution.
What is Zoom! Teeth Whitening?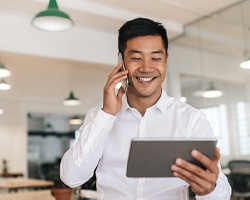 Zoom! teeth whitening system is a highly effective bleaching process that utilizes light to brighten teeth faster. Dr. Wang offers both in-office and take-home treatment, so you can choose the option that best fits your schedule and needs. Both in-office and take-home teeth whitening treatments contain ingredients that are completely safe to use and help manage any dental sensitivity that you would otherwise experience with store-bought kits.
In-Office
In-office Zoom! teeth whitening typically takes about an hour and can brighten your smile by up to eight shades. First, Dr. Wang will prepare you for treatment before applying a layer of highly concentrated, yet safe, whitening gel to your teeth. For the best results and a faster treatment, she'll shine an LED light onto your teeth. This process will take place three separate times, until you've reached your desired shade of brightness.
Take-Home
For patients who have a busy schedule and would like to complete their teeth whitening process in the comfort of their own home, Dr. Wang also offers Zoom! take-home NiteWhite teeth whitening kits. Each night or for two to four hours each day, you'll apply the whitening gel into trays and wear them. Within two weeks, you'll be able to notice beautiful results.
Benefits of Getting Teeth Whitening From a Professional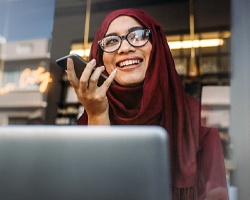 Professional teeth whitening in Rolling Meadows offers a variety of unique benefits for patients. All of the ingredients used in the treatment have been tested and proven to be reliable, safe, and effective to use, unlike a majority of over-the-counter products. Not to mention, the treatment is incredibly cost-effective because results can last for up to a year with mindful maintenance and care.
To learn how you can benefit from professional teeth whitening from your family dentist in Rolling Meadows, Dr. Wang, contact our office today to schedule a consultation.
Teeth Whitening FAQs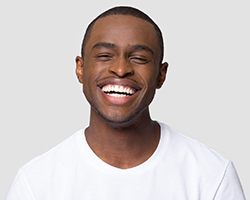 Are you ready to achieve a dazzling set of pearly whites that you'll be proud to show off? For your convenience, we've gathered some of the most common questions we get about teeth whitening in Rolling Meadows below. We want you to feel confident about improving your smile, so feel free to call us if you don't see the answers you're looking for and we'll be more than happy to help!
Does Teeth Whitening Work for Everyone?
Both in-office and take-home professional whitening treatments are an excellent choice for almost anyone who wants a brighter smile. However, while these powerful whitening products can lift discoloration caused by poor oral hygiene and staining foods, there are some cases that can't be addressed with this popular cosmetic service. If your teeth have been discolored by a dental injury, certain medications, or childhood fluorosis, you may benefit more from dental bonding or porcelain veneers. During your consultation, your Rolling Meadows dentist Dr. Ye Wang will carefully inspect your teeth to help you determine the service that is best for your unique smile.
Can My Teenager Benefit from Teeth Whitening?
Despite our best efforts, we can't always protect our children from dental discoloration. Unfortunately, not only is a stained smile bad for your child's oral health, but it can take a huge toll on their self-confidence. Thankfully, a safe, personalized whitening treatment from Dr. Wang may be able to help restore their precious smile! During their initial consultation, she'll review their oral health and development to see if teeth whitening is a good option for them. In most cases, they'll need to have all their permanent teeth and be cavity-free to be a good candidate.
Does Teeth Whitening Cause Tooth Sensitivity?
Many over-the-counter whitening products can leave your teeth painfully sensitive while only achieving subpar results. On the other hand, whitening treatments from Plum Grove Family Dental utilize personalized doses of whitening agents and custom-fit trays to ensure the entire process is as comfortable as possible. While it's not unusual to experience some slight sensitivity to hot, cold, or sweet things for a few days after your treatment, this sensation should be easy to manage and fade away quickly.
How Can I Maintain My Teeth Whitening Results?
The lifespan of your teeth whitening results depends largely on how well you care for your oral health after your treatment. Some bad habits can quickly discolor your teeth again, while healthy choices can help you enjoy your sparkling smile for a year or longer before needing a touch-up. To keep your teeth dazzling, remember to:
Brush your teeth for two minutes twice a day.
Floss daily and rinse with antiseptic mouthwash regularly.
Avoid or limit dark-colored foods and beverages.
Quit chewing or smoking tobacco products.
See your dentist every six months for a routine checkup and cleaning.
Do Charcoal Teeth Whitening Products Work?
A popular internet sensation these days is to brighten your smile with charcoal-based whitening products. However, despite their popularity, these whiteners may do your teeth more harm than good. So far, researchers haven't found any evidence showing that this method actually removes dental discoloration or staining. What's more, there is even less evidence that this new practice is safe. Charcoal is very abrasive, which means that it can easily scrape away your enamel to cause sensitive, weakened, and dull-looking teeth that are more vulnerable to discoloration. Instead of gambling with your oral health, it's much easier and safer to pay us a visit and achieve your desired results with a reliable professional treatment.
Ready to improve your pearly whites? Call us today to schedule your appointment and see if teeth whitening is the right service for you!