Emergency Dentistry – Rolling Meadows, IL
Lets Us Ease Your Worries and Restore Your Smile
There are two kinds of dental emergencies: those that occur suddenly, like a knocked-out tooth, and those that develop slowly over time, such as a severe toothache. In either case, getting immediate attention is the key to preventing a bad problem from becoming much worse. If you find yourself in a stressful dental dilemma, it's important to have someone reliable on your side to walk you through the situation and ease your worries. That's what we're here to do! We want to save your tooth and keep your oral health in tip-top shape by giving you quick care that you can count on. Even in the most dire-seeming situation, you can our team of dental professionals at Plum Grove Family Dental!
How to Handle Common Dental Emergencies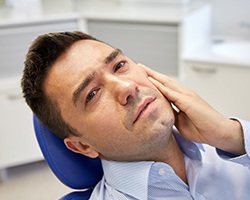 If you find yourself in a dental emergency, the first thing you should do is give us a call. Our team will be ready to offer advice, tips, and even provide same-day treatment if necessary. We'll gladly move around our schedule so we can see you as quickly as possible! Plus, Dr. Wang knows that dental emergencies aren't planned, which is why she offers flexible office hours.
Toothaches
If you have a severe toothache, before you call us, try brushing and gently flossing to remove any possible food debris that may be causing your discomfort. If it still doesn't go away, contact us immediately or schedule an appointment online. Rinse your mouth with a lukewarm saltwater solution in the meantime and take an over-the-counter pain reliever like acetaminophen.
Chipped/Broken Tooth
For a damaged tooth, it's important to see your emergency dentist in Westmont, Dr. Ye Wang, as soon as possible. It can leave your tooth unprotected against harmful oral bacteria. In the meantime, you can take an over-the-counter pain reliever and eat soft foods, avoiding biting down on your broken tooth.
Knocked-Out Tooth
Be sure to find your lost tooth and bring it to our office. Time is of the essence, so call us immediately after the accident occurs. Holding it by the biting surface, gently rinse it under water. To keep it moist, be sure to place it back in its socket or a glass of milk. Make your way to our office within the hour so we can save your tooth.
Lost Filling/Crown
Lost fillings and crowns are a common dental emergency, so if this happens, don't panic. If you still have your crown, you can temporarily reattach it with a piece of sugar-free gum. Because the inside of your tooth will be vulnerable to harmful oral bacteria, it's important to schedule an appointment at your earliest convenience and avoid using that tooth to chew.
How to Prevent Dental Emergencies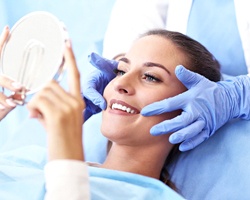 Dental emergencies aren't completely avoidable, but there are some precautionary measures you can take to reduce your risk of experiencing them. By implementing some of these tips in your daily life, you can keep your oral health in tip-top shape and possibly avoid a stressful dilemma:
Limit your consumption of food and beverages with sugar in them.
Brush with fluoride toothpaste twice a day.
Floss once daily.
Use an antibacterial fluoride mouthwash daily.
Wear the proper protective mouthguard when you play contact sports.
The most important preventive measure you can take is to visit Dr. Wang every six months for your dental checkups and cleanings. This way, she can treat the small issues before they have a chance to progress and turn into an emergency.
The Cost of Treating Dental Emergencies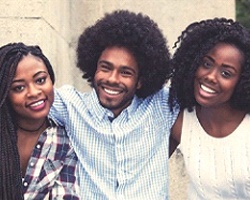 Depending on the severity of your issue and what services you need, the cost of your treatment will vary. At Plum Grove Family Dental, we don't want our patients to feel like they can't get the care they need without breaking their monthly budget, which is why we happily accept dental PPO insurance plans from any provider. We also offer in-house payment plans as well as additional financing options with little to no interest. If you find yourself in a pickle, don't hesitate to contact us! We would be more than happy to help make sure you get the high-quality care you need.