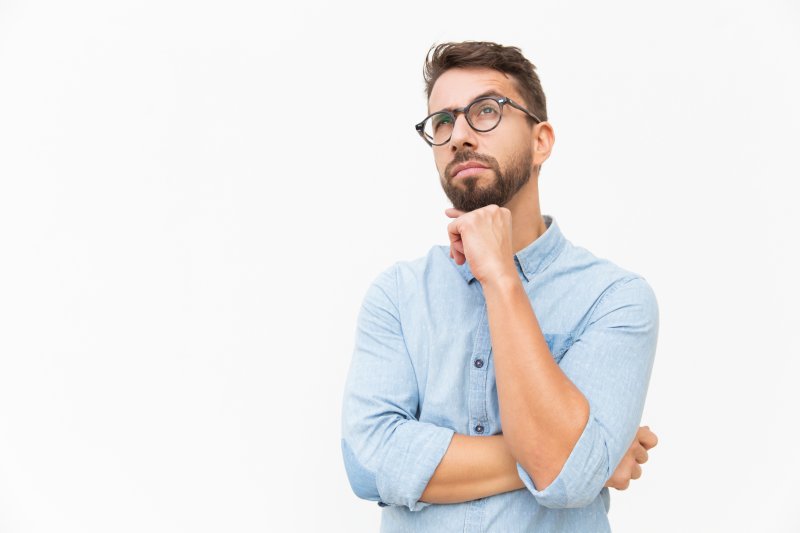 If you're considering tooth replacement options, then you should know that dental implants are "the gold standard." These titanium posts offer a durable and lifelike solution for renewing missing pearly whites, meaning you'll be able to enjoy your full smile again. However, since they come at a higher initial value, you may be wondering: are dental implants worth the cost? After all, they aren't the only kinds of restorations out there. Keep reading to learn five reasons this treatment tops all other tooth replacement options in the long run!
#1: Spend Less Time & Money on Dental Care
Unlike other dental restorations, your implants will not require any special products or cleaners to maintain them. You'll simply need to practice solid oral hygiene like you would with your natural teeth. This should include brushing twice a day for two minutes, flossing daily, and rinsing with mouthwash often.
#2: Save Money on Repairs & Replacements
Traditional tooth replacements such as dental bridges and dentures can sometimes lose their fit and will need to be replaced every 7-10 years. This can stack up on the overall price of your treatment over time. However, dental implants are more of a one-time solution, as you can expect your new teeth to last as far as several decades to a lifetime with proper care!
#3: Preserve Your Youthful Facial Shape
Whenever you're missing a tooth, the lack of roots will mean a lack of stimulation in your jawbone. Without blood circulating in the area, your bone tissue will begin to deteriorate, causing your facial shape to change over time. This can result in a smaller jaw and a more aged appearance. By embedding dental implants in the jawbone, you can stimulate and strengthen your jawbone, preserving your youthful facial features.
#4: Avoid the Cost of Further Oral & Overall Health Problems
Dental implants are easier to clean, and they won't irritate your gum tissue or wear down any remaining pearly whites. On top of reducing the chances of dental decay and gum disease (and the costs of treating these issues), these posts can also help you maintain good bodily health. This is because poor oral health has been linked to problems like diabetes, memory loss, arthritis, and an increase in the costs of cardiovascular care.
#5: Boost Your Confidence
Since your dental implants will provide a more natural-feeling solution for restoring your smile, you'll be able to eat all your favorite foods without worrying about them slipping out of place. With lifelike results, you'll also feel much more confident showing off newly rebuilt pearly whites that you can be proud of.
You simply can't put a price on the unique benefits you can enjoy from dental implants. Speak with your dentist if you're interested in this treatment, and they'll be happy to determine if this is a good option for you!
About the Author
Dr. Ye Wang studied at the Beijing University of Dental Medicine and the University of Pennsylvania School of Dental Medicine. She has more than two decades of experience and regularly seeks continuing education to refine her skills. She offers a wide range of high-quality and comprehensive services, including dental implants. If you'd like to schedule a consultation, visit her website or call 847-221-5860.