Implant-Retained Bridges – Rolling Meadows, IL
A Secure & Beautiful Replacement for Multiple Teeth
Are you missing one or more teeth consecutively? At Plum Grove Family Dental, our goal is to provide our patients with the services that best fit their needs. That's why we offer implant-retained bridges to securely replace missing teeth in a healthy and aesthetically pleasing way. Our expert periodontist places dental implants in house, which allows you to receive implant surgery and your custom-made bridge all under the same roof! Keep reading to learn how you can benefit from an implant-retained bridge.
What is an Implant-Retained Bridge?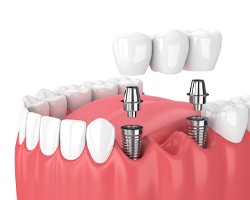 An implant-retained bridge is an optimal solution for patients who are missing multiple teeth consecutively. Combining the best of both worlds, we use the stability of dental implants to secure a custom-made dental bridge to your jaw. This not only beautifully completes your smile, but it allows you maximum biting power and function.
We will place a dental implant on either side of the gap in your teeth. Once these are completely fused to your jawbone, we will mount your custom-made dental bridge on top of them. A traditional bridge requires dental crowns on either side, which will require permanent alteration of your surrounding natural teeth.
The Benefits of Implant-Retained Bridges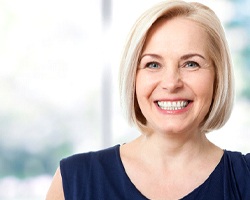 Implant-retained bridges offer benefits that you simply can't get with other options like partial dentures and traditional bridges. Primarily, because dental implants are rooted in the jawbone, they allow you to eat all of your favorite foods without worrying about damage to your restoration. Additionally, because your dental bridge relies on the support of dental implants, your surrounding teeth will remain unaffected.
Dental implants in Rolling Meadows are also incredibly beneficial to your health and facial appearance. Implants provide your jawbone with stimulation that prevents it from deteriorating after tooth loss. This prevents additional dental problems from occurring and keeps your face looking healthy and youthful.
Am I a Candidate for an Implant-Retained Bridge?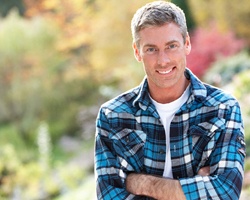 The best way to know whether or not an implant-retained bridge is right for you is to call our office to request an appointment. Dr. Wang will carefully examine the number of teeth you're missing, the condition of your oral health, and the strength of your jawbone. After, she will be able to make a proper recommendation based on your oral health and personal needs.
Candidates for implant-retained bridges will typically have:
At least one missing tooth
Consecutively missing teeth
Decent oral health
Sufficient jawbone
Does it sound like you could benefit from an implant-retained bridge? Contact our office today to get started on a stronger and more beautiful set of teeth.