All-On-4 – Plum Grove, IL
A Restored Smile and Improved Oral Health With Less Of A Wait
The American College of Prosthodontists found that over 35 million Americans don't have teeth. When you look in the mirror, seeing nothing where your beautiful pearly whites should be can have a drastic impact on your mental health, and frankly be embarrassing. That's not even factoring in how difficult it is speaking and eating. It's no surprise that tooth loss can drastically affect your quality of life. The good news is that Dr. Ye Wang offer All-On-4 dental implants in Plum Grove. She uses the latest techniques and technology in dentistry to make the process of replacing missing teeth a breeze so she can restore your smile faster.
How Do All-On-4 Implants Work?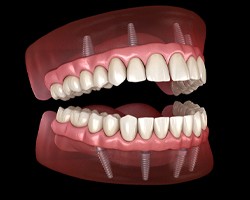 All-on-4 implants are almost exactly what they sound like. Four titanium dental implants are strategically placed to support an entire arch of replacement teeth. Your dentist in Plum Grove, Dr. Wang, determines the areas of your jawbone that are thickest by examining a variety of images of your facial structure. This way, you can have the added security and stability of a traditional dental implant procedure without the need for a bone graft.
Am I A Candidate For All-On-4 Implants?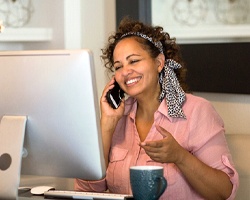 The All-on-4 procedure still requires the placement of titanium implants, which means that Dr. Wang will need to make sure you're a good candidate before she can schedule your surgery. Typically, patients have:
Good oral health.
Good overall health.
Experienced jawbone loss.
Lost all or an entire row of their teeth.
What Are the Benefits of All-On-4 Implants?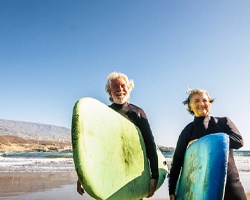 Besides restoring the look and function of your smile, All-on-4 dental implants will prevent your jawbone from deteriorating, which is a common consequence of tooth loss, even if you get traditional restorations like dentures. Because the implants replace the entire structure of your missing teeth from the root up, you'll have added stability and strength to eat all of your favorite foods with ease.
You can take care of your replacement teeth just like you would your natural ones. Simply brush twice each day and floss at least once daily to keep them looking beautiful and increase their lifespan. Also, be sure to visit Dr.Wang for semi-annual checkups and cleanings.
All-On-4 VS Traditional Dental Implants
There are a few key differences between All-on-4 and traditional dental implants. Rather than your posts being placed all along your jaw, All-on-4 utilizes only four that are strategically positioned to hold your denture. Two are typically placed towards the front of your jaw where the bone is denser, and the other two are set at an angle further back. All-on-4 implants are also slightly smaller in size than traditional ones. Because of this, very few patients ever need bone grafts before their implants can be placed, unlike with the traditional procedure.
All-on-4 implants allow patients to take advantage of the modern science and technology used for traditional dental implants without the need for preparatory procedures that can drastically lengthen treatment times. Our team at Plum Grove Family Dental will be more than happy to answer any questions you may have. Just contact our office today!
All-On-4 FAQs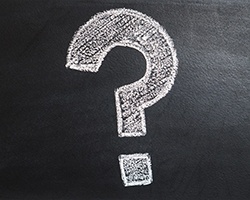 If you're ready to stabilize your denture with dental implants in Rolling Meadows, All-On-4 is an excellent solution; however, it's a big commitment. We understand you're a bit apprehensive, but you don't have anything to fear. We'll explain every step of the process during your initial consultation. To ease your anxieties until your appointment, here are the answers to a few of the top questions that patients ask us to feel confident in the decision you're making for your smile.
What is a dental implant?
A dental implant is unlike any other prosthetic because it rebuilds the entire tooth. A traditional denture only replaces the portions of the teeth above the gum line, but an implant denture does a step further. Titanium posts are strategically placed into the jawbone to serve as new roots. As a result, it allows you to benefit from a close reproduction of your natural teeth while also providing unmatched benefits that can't be achieved using a regular full denture.
How much does All-On-4 cost?
It's true you'll pay significantly more for All-On-4 than a traditional denture; however, it's the most cost-effective solution long-term. Implant dentures can last for decades with the right care, so you'll never need to worry about paying to have them replaced to save money down the road. There isn't a set price for All-On-4 because the cost is determined by your specific treatment plan. We'll provide you with a personalized estimate during your initial consultation and explain the fees associated with your plan. Your cosmetic dentist in Rolling Meadows offers several options to keep your treatment affordable, like third-party financing.
Can I use my dental insurance to pay for All-On-4?
Every dental insurance policy is unique, but many plans can be used to offset the amount you need to pay out-of-pocket. Although your benefits won't cover the entire cost of the treatment, they can be used to lower the fees for certain steps in your plan, like the consultation and imaging. After reaching your annual deductible, you'll have access to your yearly allowance to use toward the cost of the treatment. We'll work on your behalf with your insurance company to file the necessary claim forms to maximize your dental insurance. A member of our team will discuss how your benefits are being used and any remaining balance.
Will All-On-4 feel natural?
Carefully placed dental implants anchor your denture to your jawbone to provide exceptional stability and support. You will benefit from a nearly perfect replica of your natural teeth, so you'll never need to stress about any slipping or irritation to enjoy many of your favorite foods again. In fact, you can regain as much as 70% of your natural biting force to eliminate any dietary restrictions that are typical using a traditional denture. You won't experience any pain or discomfort when biting or chewing. Although your new smile will function like your real teeth, we recommend avoiding foods that are overly hard or chewy. It's also a good idea to cut foods into smaller pieces to make them easier to chew.