All-On-4 – Plum Grove, IL
A Restored Smile and Improved Oral Health With Less Of A Wait
The American College of Prosthodontists found that over 35 million Americans don't have teeth. When you look in the mirror, seeing nothing where your beautiful pearly whites should be can have a drastic impact on your mental health, and frankly be embarrassing. That's not even factoring in how difficult it is speaking and eating. It's no surprise that tooth loss can drastically affect your quality of life. The good news is that Dr. Ye Wang offer All-On-4 dental implants in Plum Grove. She uses the latest techniques and technology in dentistry to make the process of replacing missing teeth a breeze so she can restore your smile faster.
How Do All-On-4 Implants Work?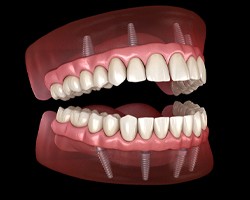 All-on-4 implants are almost exactly what they sound like. Four titanium dental implants are strategically placed to support an entire arch of replacement teeth. Your dentist in Plum Grove, Dr. Wang, determines the areas of your jawbone that are thickest by examining a variety of images of your facial structure. This way, you can have the added security and stability of a traditional dental implant procedure without the need for a bone graft.
Am I A Candidate For All-On-4 Implants?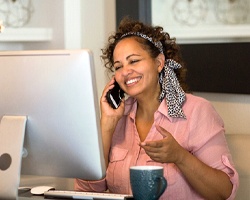 The All-on-4 procedure still requires the placement of titanium implants, which means that Dr. Wang will need to make sure you're a good candidate before she can schedule your surgery. Typically, patients have:
Good oral health.
Good overall health.
Experienced jawbone loss.
Lost all or an entire row of their teeth.
What Are the Benefits of All-On-4 Implants?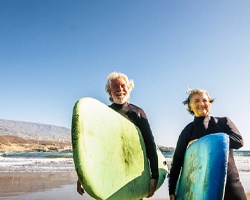 Besides restoring the look and function of your smile, All-on-4 dental implants will prevent your jawbone from deteriorating, which is a common consequence of tooth loss, even if you get traditional restorations like dentures. Because the implants replace the entire structure of your missing teeth from the root up, you'll have added stability and strength to eat all of your favorite foods with ease.
You can take care of your replacement teeth just like you would your natural ones. Simply brush twice each day and floss at least once daily to keep them looking beautiful and increase their lifespan. Also, be sure to visit Dr.Wang for semi-annual checkups and cleanings.
All-On-4 VS Traditional Dental Implants
There are a few key differences between All-on-4 and traditional dental implants. Rather than your posts being placed all along your jaw, All-on-4 utilizes only four that are strategically positioned to hold your denture. Two are typically placed towards the front of your jaw where the bone is denser, and the other two are set at an angle further back. All-on-4 implants are also slightly smaller in size than traditional ones. Because of this, very few patients ever need bone grafts before their implants can be placed, unlike with the traditional procedure.
All-on-4 implants allow patients to take advantage of the modern science and technology used for traditional dental implants without the need for preparatory procedures that can drastically lengthen treatment times. Our team at Plum Grove Family Dental will be more than happy to answer any questions you may have. Just contact our office today!